Entertainment
Hair, there, everywhere! Urfi Javed covers modesty with just a braid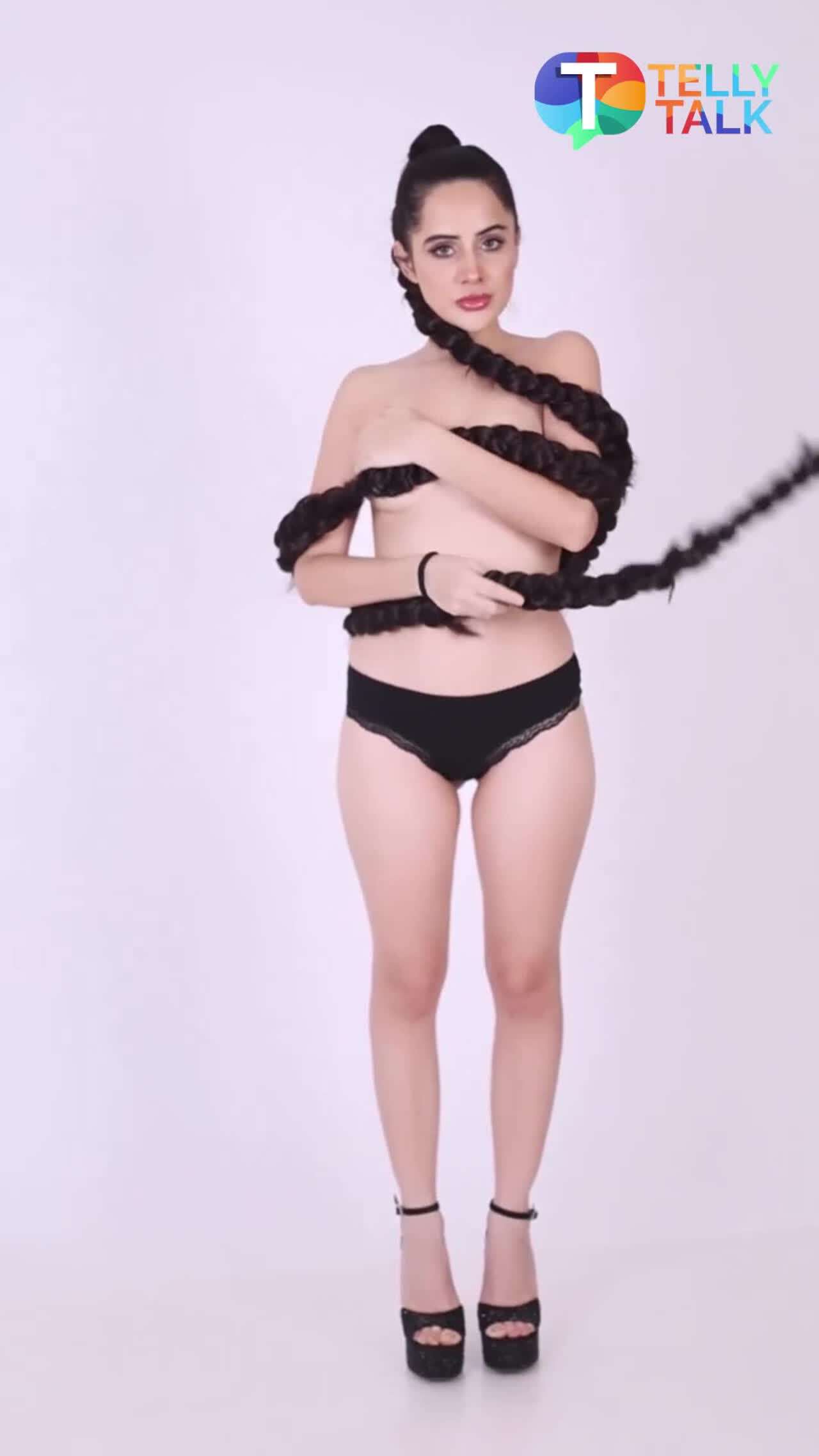 Urfi Javed (aka Uorfi Javed), the social media sensation, knows perfectly how to catch eyeballs with her sartorial choices. From wearing a strappy dress to donning a cotton candy outfit, the actress has surprised us with her unique fashion experiments. On Wednesday (Jan. 18), the Bigg Boss OTT contestant made waves when she threw another bold look. Guess? Urfi covered herself with a long braid. Yes, you read that right!
Urfi Javed's bold look is topped by a long braid
Just when we thought there was nothing left in Urfi's arsenal, she stepped it up a notch and left us shocked with her latest experiment. She can be seen in a lingerie set in the topless video as she puts on her bare minimal clothes, she can be seen covering herself with a fake ponytail. The actress created ripples as she showed off her toned body in the outfit.
Yes, she did it again!
When Urfi decides to experiment, people generally notice, but could she court her fans with a new look? Well, the TV actress got a mixed reaction on social media after the video went viral. She dropped the video and wrote, "I like what I see."
Urfi Javed on the Chitra Wagh controversy
In addition, Urfi Javed recently took to her social media and wrote a note in response to Chitra Wagh's allegations. She wrote, "I am so proud of myself. I don't even want a lawsuit or that nonsense, I'm ready to go to jail now if you disclose your and your family member's assets. Tell the world how much a politician earns and where they come from."
She further added: "Also from time to time several men in your party have been accused of harassment etc never. Started my new year with yet another police complaint from another politician!"